Main content starts here, tab to start navigating
Sunken Harbor Club
Slide 1 of 3
Slide 2 of 3
Slide 3 of 3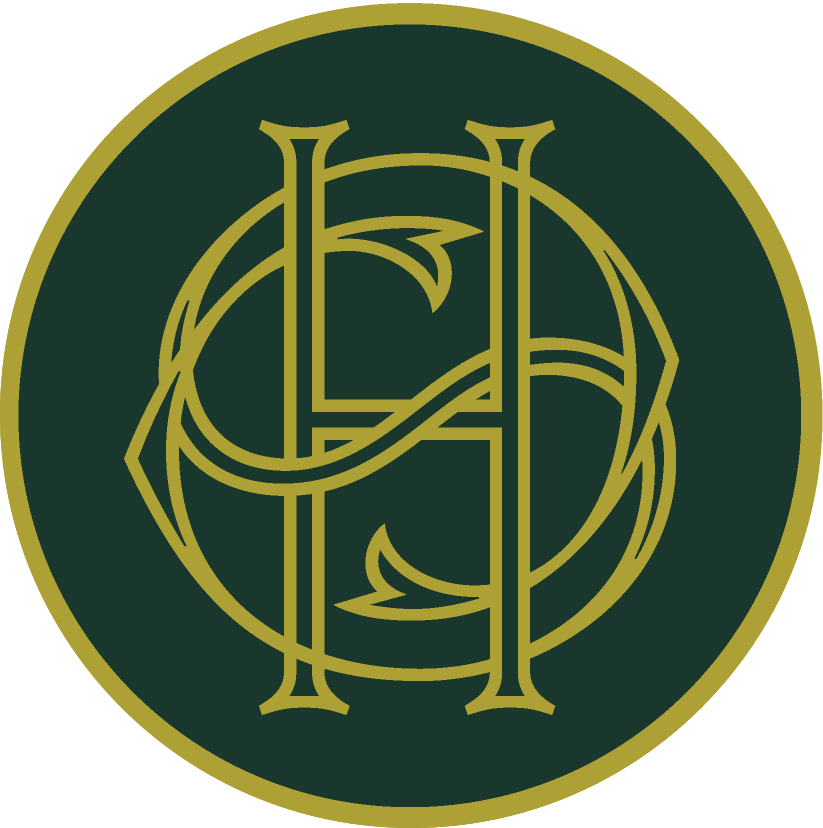 Sunken Harbor Club is an intimate nautical cocktail bar tucked away on the second floor above Gage & Tollner. After eight years as a weekly pop-up at owner St. John Frizell's Red Hook mainstay Fort Defiance, The Club finally anchored in Downtown Brooklyn in October 2021. Join us for innovative libations and refreshing new takes on classic tropical cocktails from Chief Cocktail Officer Garret Richard.

Please note that The Club does not take reservations; bar seats and tables are available on a first-come, first-served basis. Enter through Gage & Tollner and see our host to be seated.


Gage & Tollner gift certificates can be redeemed at The Club.

OPEN DAILY: 5pm-late
372 Fulton Street, 2nd FL
Brooklyn NY 11201
Eats
Accras de Morue

Salt-Cod Fritters, Salsa Negra

$15

'Ducky Lumplings'

Pork or Vegetable, Sesame Soy Dipping Sauce

$14

Adam's Ribs

Coconut Braised Pork Ribs, Facing Heaven Chili Crisp, Seeds

$16
Sweets
Miso Butterscotch Pudding

arare, whipped cream, toasted coconut

$12

gluten free
In the Shallows
Easy drinking cocktails for a pleasant moonlight swim
Star Cycle

As weightless and ethereal as stardust itself; both otherworldly and ever familiar. Milk washed Gin, jasmine, grapefruit, and Campari. Shaken and served up.

$18

Yellow Tang

A tall, loveable cocktail made with vodka, banana, pineapple, and passion fruit. Served on pebble ice.

$20

Ship of Fools

Embark on a journey through a tempestuous realm - mezcal, sherry, cucumber, and serrano pepper unite for this daring exploit. Stirred and served up.

$18

Ginza Lights

Get lost in the streets of Tokyo with this highball. Yuzu and white grapefruit bring the heat to Japanese rum. Served carbonated.

$18

Singapore Burrapeg

This elegant Champagne cocktail is the more refined cousin of the Singapore Sling. With kirsch, Bénédictine, and a lime twist. Served up in a wine glass.

$20

El Diablo

Tequila teams up with raspberry, blackcurrant, and the heat of fresh ginger. Served as a highball.

$20

Special Daiquiri No. 2

The Holy Trinity of Caribbean mixology - rum, lime, and cane - made more refreshing with the addition of shiso. Shaken and served up.

$18
The Twilight Zone
As we go deeper, sunlight fades and the drinks get stronger
Mai Tai

The club recipe for the Trader Vic classic, with a blend of three rums, almond, orange, and mint. (Contains nuts.) Served on pebble ice.

$20

Immortal Martini

This gin Martini intrigues the senses with sesame oil, red pepper, and a cooling hint of cucumber. Not as briny as the sea, but enough to evoke the ocean's mist. Stirred and served up.

$20

Tijuana Taxi

A delicious white Negroni with mezcal and banana, if one can believe that. Stirred and served on a big rock.

$20

Rhyme of the Ancient Mariner

Chief Cocktail Officer Garret expands the concept of the classic Navy Grog, with Demerara rum, kola nut, allspice, and grapefruit. Served on a pebble ice.

$20

Hibiscus Pacific

An icy chill may try to steal its grace, yet the hibiscus blooms in a warm embrace. Tequila and mezcal anchor this delightfully frozen Margarita with a tart finish. Served slushy.

$20

Suffering Bastard

A legendary reviver from Cairo. Our carefully brewed ginger beer supports this long drink of gin, Cognac, and lime. Step back in time to WWII days at Shepheard's Hotel. Served carbonated.

$20

Crab Key

An old-fashioned attitude adjuster worthy of Dr. No, with Scotch and macadamia nut, and coconut water. Stirred and served on a big rock.

$25
The Abyss
Our strongest drinks come from the point of no return
Donn's Dram

A Beachcomer's Sazerac Rye, Demerara Rum, cinnamon-grapefruit cordial and Herbsaint. Stirred and served up

$18

High Seas Shakedown

The last draught of many enemies of pirate Roc the Brazilian, who liked to raise a glass with his victims. Javanese and Caribbean rums, French quinquina, and hot pepper-mala flavors. Served on pebble ice

$20

Bin-N-Gitters

A bold, icy cross between a "pink gin" and a gimlet, with lashings of angostura. Shaken and served up

$18

Rum Barrel

a simple name for a drink that's anything but, anchored by a secret blend of rums, five types of citrus, allspice, and bitters, served on pebble ice in a tankard

$22

White Zombie

the sunken harbor club award-winning classic, with lots of white spirits, grapefruit, lime, coconut, and undead spices, served on pebble ice

$20

Angostura Colada

a powerful production starring a jiggerful of angostura bitters, supported by jamaican rums, pineapple, coconut, and nutmeg, now served worldwide, but first recorded by zac overman at the shc, served on pebble ice

$22

Grog of The Two Brothers

a muscular mix of rums from martinique and mexico, pointed up by raspberry and black pepper, served on pebble ice

$20
On Dry Land
Nonalcoholic
Palm Tree Attack

What happens when royal palms get rowdy; with pineapple, coconut, lime, and cinnamon. Served as a highball

$8

Gungan

A very dry pineapple tonic with the fragrance of cardamom. Served as a highball

$8
Wine
Sparkling

Chenin Blanc

Vouvray 2017, Cuvée T, Vincent Carême

$17

$68

White

Ribolla Gialla

Friuli Colli Orientali 2019, Vigna Lenuzza

$14

$56

Albariño

Rias Baixas (Val do Salnes) 2019, Do Ferreiro

$18

$72

Skin Contact / Rosé

Grolleau Noir

Touraine Azay-le-Rideau 2020, Boutanche Rosé, Le Sot de l'Ange

$11

$55

Red

Baga Blend

Vinho Tinto (Portugal) 2020, Nerd Duck, Joao Pato

$14

$56

Malbec Blend

Cahors 2018, La Fage, Cosse & Maisonneuve

$17

$68
Beer
Brooklyn Lager

$9

Ommegang "Super Kriek" Wild Ale

$10

Three's "Logical Conclusion" IPA

$12

Rockaway "Original ESB" Bitter

$8
The Commodore's Collection
A Note to Members
Prices represented as 1oz. / 2oz. pours
Père Labat Réserve Familiale

Origin—Marie-Galante (Guadeloupe) a rare rum from the island of Marie-Galante, a small Caribbean island between Guadeloupe and Dominica. Hand-cut sugarcane is slow-fermented, distilled in a creole column, and aged for six years. Exceedingly dry, with classic rhum agricole flavors.

$10

$18

Worth Park Single Estate Reserve

Origin~ Jamaica Made in a copper pot still at Worthy Park, then aged, blended and bottled on site. Imagine a warm kitchen with a French apple pie resting on the stove, then add a little milk chocolate, ginger, and warm tea with cream. A very polished and friendly Jamaican rum.

$11

$20

El Dorado Single Still Port Mourant

Origin~ Guyana This rum is produced on the world's only operating double wooden pot still, located at Guyana's Demerara Distillers Ltd.; "Port Mourant" refers to this still's original home, a sugar plantation founded in 1732. A profound earthiness provides a backdrop for flavors of butter, honey and fruitcake with a little black pepper. A true unicorn, and a perennial Club favorite.

$13

$24

Appleton Estate 15 Year Old Black River Casks

Origin~Jamaica Created by Appleton Estate's legendary master blender Joy Spence, this recent release is a gift to fans of deeply aged Jamaican rums. Layers of spicy cinnamon, cooked banana, crème brulée, and ginger cookie flavors are supported by an enduring base of Jamaican "funk."

$10

$18

L'Encantada Domaine de Pouy Armagnac 2001

Origin~ Tenareze, France A brawny Armagnac finished in rum casks from Jamaica's Worthy Park. Traditional Armagnac flavors of dark cherry, chocolate and tobacco dance with tropical notes of papaya and banana. To be sipped very slowly. Bottled at 57.3% ABV, this big stunner benefits from a few drops of water.

$22

$40
Sunken Harbor Club Merchandise
Bandana

$25

Enamel Mug №.1

$15